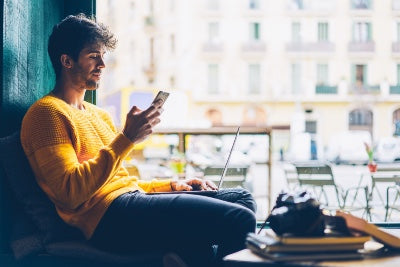 Jack and Ferdi, an experience driving app fostering employee wellness, is leveling up on their user experience. The new 'tap to review' feature allows subscribers to weigh in on J+F's array of recommendations.  Users now have the ability to provide reviews for each spot they visit.  The addition of reviews helps users decipher between options when selecting a place to eat or site to explore with added confidence.

While the Jack and Ferdi app contains carefully-curated, city-specific recommendations, reviews bring a new point of view.  Reviews allow users to connect and learn from each other in a new way.  No two people will have the same experience when visiting a location.  The comments and star ratings provide users with added information. Users are creating personal itineraries with more certainty than ever. 
The feature is simple but insightful. Choose a city, select one of the many recommended spots, and click the 'tap to review' button below the location information.  Select your star rating, provide written feedback, and choose from the several adjectives to describe your feeling associated with the experience (such as informed, inspired, or entertained). 

For those searching the app, find reviews in the same spot. From places to eat, the perfect workout spot, sustainable shopping, etiquette tips, and even music — the app is filled with ways to enjoy cities around the world in a healthy and culturally enriching manner. 

About Jack and Ferdi 
Jack and Ferdi mission is to help employees stay healthy and engaged, wherever they are. Our software-as-a-service solution is focused on helping companies support their traveling employees' wellbeing with the tools and resources they need to maintain healthy habits. Their app gives to business travelers and remote workers locally curated recommendations on safety, wellness and personal growth in  200 cities all over the world.